Maxim 9 Integrally Suppressed 9mm Handgun
By NinjaSpy
In Weapons
Oct 13th
522 Views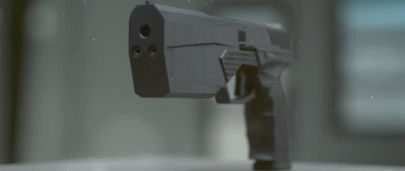 Meet Maxim 9: an integrally suppressed 9mm handgun that is holster-able and hearing safe with all types of 9mm ammunition. It remains hearing safe with subsonic ammunition in the shorter configuration. You have the option to shorten the overall length by 1″.
You may also want to see
The gun is modular and elegant. It weighs 2lb.
[
where to get it
]
People who visited this gadget also visited:
Related Gadgets