Adventur 3.0 Survival Credit Card Axe Multitool [40+ in 1]
By NinjaSpy
In Survival
Nov 16th
979 Views
Meet the Adventur 3.0: a survival credit card axe multitool that can replace over 40 tools to get you out of trouble in the outdoors. It is available in titanium, 440c silver stainless steel, and black gun steel versions. The Adventur 3.0 can replace scraper, shovel, knife, can opener, cord cutter, bottle opener, wrenches, spear, compass, and a whole lot more.
You may also want to see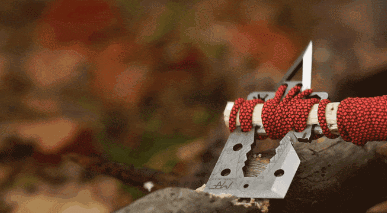 The Adventur 3.0 multitool is compact enough to easy fit in your wallet. Expected to ship in May.
People who visited this gadget also visited:
Related Gadgets