AimSteady: Wearable Handgun Shooting Coach
By NinjaSpy
In Misc
Mar 26th
257 Views
Meet AimSteady: a smart ring that combines with your smartphone to serve as your shooting coach. It uses sensors to capture shooting info before, during, and after each shot. The data is made available on your smartphone via Bluetooth.
You may also want to see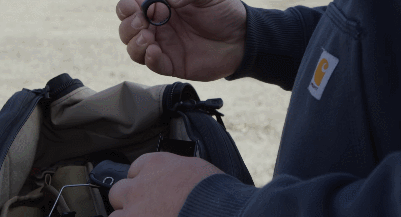 The ring has a sealed design, so you can use it in all weather conditions. It has a wireless charging unit. Like what you see? You can support this project on Indiegogo.
People who visited this gadget also visited:
Related Gadgets