BolaWrap 100 Non-Lethal Restraint Device
By NinjaSpy
In Self-Defense
Mar 13th
1002 Views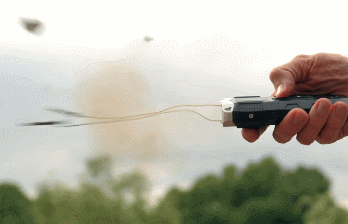 Meet the BolaWrap 100: a handheld lasso device that lets you restrain people at a range of 25 feet. It can discharge an 8ft bola style Kevlar tether at 650 feet per second. The cartridge can be reloaded in 8 seconds. The BolaWrap 100 wraps the feet of the subjects but doesn't cause any pain.
You may also want to see
You can find the full specs here.
People who visited this gadget also visited:
Related Gadgets