CouchBunker: Fire-rated Gun Safe with Bulletproof Pillows
By NinjaSpy
In Spy Toys
Aug 7th
1218 Views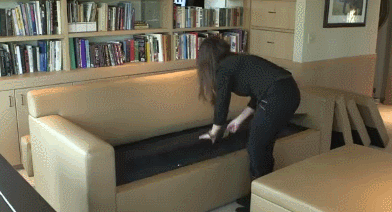 Meet the CouchBunker: a gun safe inside a couch that keeps your guns safe and also comes with bulletproof cushions to save your life. The CouchBunker has a safe that measures 96 x 39″ with 14″ depth. Its optional cushions can stop a .44 magnum at point blank range.
More gadgets like this ➡️
here
To access your weapon, remove the cushions and use the two Multi-T-Lock key locks to open it. More info is available here.
People who visited this gadget also visited:
Related Gadgets