Mooltipass Mini Secure Password Keeper
By NinjaSpy
In Hacking & Anti-Hacking
May 2nd
629 Views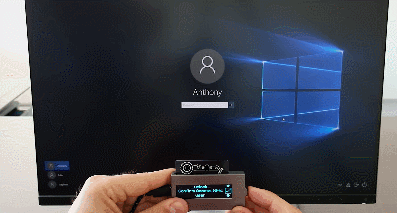 We all have to remember a bunch of passwords for our favorite online services. Storing them securely doesn't have to be a hassle. Not when you can use an open source device like the Mooltipass Mini to get it done. It is a simple tool that connects to any USB capable device. Simply bring your smartcard, and you are ready to unlock your passwords with a PIN.
You may also want to see
One Mini can be shared with multiple users. You can also use one smartcard with multiple Mooltipass Minis. The device works with Chrome, Firefox, and Safari.
[
where to find it
]
People who visited this gadget also visited:
Related Gadgets