WASP Weapon Turns Your Firearm Into a Non-lethal Self Defense Tool
By NinjaSpy
In Self-Defense
Nov 25th
228 Views
Meet the WASP Weapon: a clever firearm accessory that turns your weapon into a non-lethal self-defense tool to prevent tragic accidents. It delivers a big punch when fired to stop an assailant in his tracks. You will simply need a 9mm weapon to get started.
You may also want to see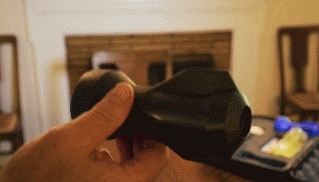 This self defense accessory is compatible with Glock, Beretta, Sig Sauer, Ruger, and various other 9mm pistols. It costs under $120 at this time.
[
where to get it
]
People who visited this gadget also visited:
Related Gadgets